NEPTUMAR ACTIVITY MATRIX
Click on the appropriate icon for contact details
| | |
| --- | --- |
| BREAKBULK | We handle all sorts of general cargoes, ferrous/non ferrous metals, steel cargoes in all forms, forest products, dry bulk, pipes, crates and cases, pallets and big bags at very competitive rates on reliable services. A wide range of partners in Europe and overseas allows us to offer services in precarriage, handling and oncarriage. |
| CONTAINER | We offer you the best choice at best price and most importantly, the greatest efficiency in handling your cargoes. All container types, oversized cargoes on flatracks, stuffing or stripping, lashing & securing of all your cargoes. Can accomodate both liner and shipper owned containers, offering Port-to-Port or Door-to-Door services. Neptumar can also purchase new or secondhand containers of all types. |
| IMO CARGO | Neptumar is licensed and is having the required knowledge of handling imo cargoes including IMO 1 and IMO 7. |
| HEAVY LIFTING | Well experienced, professional & dedicated team for handling Heavy Lifts as all other types of general cargoes. Your projects will be handled with utmost care with a commitment to quality, efficiency and safety. Neptumar is a true specialist in the field of MPP services with a large network offering shipments to/from any port in the world. We welcome your enquiry and guarantee professional solutions for your business. |
| HUSBANDRY | We offer for our liners as well non-liner a series of on-board services. |
| PROJECT | Well experienced, professional & dedicated team for handling Project Cargoes as all other types of general cargoes. |
| RO-RO | Belgian ports are very important roro centres in Europe. Neptumar is very familiar in handling roro from the port of Antwerp, Zeebrugge. We have experience in shipping cars, vans, trucks and building machinery to worldwide destinations and can also offer connecting services to/from North Europe. |
NEPTUMAR ACTIVITY MATRIX
Click on the appropriate icon for contact details
ARRC
CU LINES
HANSA LEVANT
MARFRET
NEPTUMAR PROJECTS
SLOMAN NEPTUN
LEGEND
BREAKBULK
We handle all sorts of general cargoes, ferrous/non ferrous metals, steel cargoes in all forms, forest products, dry bulk, pipes, crates and cases, pallets and big bags at very competitive rates on reliable services. A wide range of partners in Europe and overseas allows us to offer services in precarriage, handling and oncarriage.
CONTAINER
We offer you the best choice at best price and most importantly, the greatest efficiency in handling your cargoes. All container types, oversized cargoes on flatracks, stuffing or stripping, lashing & securing of all your cargoes. Can accomodate both liner and shipper owned containers, offering Port-to-Port or Door-to-Door services. Neptumar can also purchase new or secondhand containers of all types.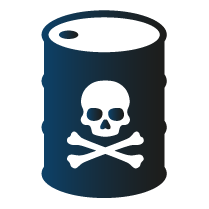 IMO CARGO
Neptumar is licensed and is having the required knowledge of handling imo cargoes including IMO 1 and IMO 7.
HEAVY LIFTING
Well experienced, professional & dedicated team for handling Heavy Lifts as all other types of general cargoes. Your projects will be handled with utmost care with a commitment to quality, efficiency and safety. Neptumar is a true specialist in the field of MPP services with a large network offering shipments to/from any port in the world. We welcome your enquiry and guarantee professional solutions for your business.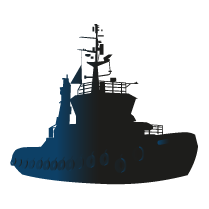 HUSBANDRY
We offer for our liners as well non-liner a series of on-board services.
PROJECT
Well experienced, professional & dedicated team for handling Project Cargoes as all other types of general cargoes.
RO-RO
Belgian ports are very important roro centres in Europe. Neptumar is very familiar in handling roro from the port of Antwerp, Zeebrugge. We have experience in shipping cars, vans, trucks and building machinery to worldwide destinations and can also offer connecting services to/from North Europe.